2016 was a blooming year of dramas, so many great dramas kicked off at the start, drowned us at the summer, and blew us away as we neared the end of this awesome year.
As for this list, I will only mention those that aired during the year.
Let's see the best dramas of 2016!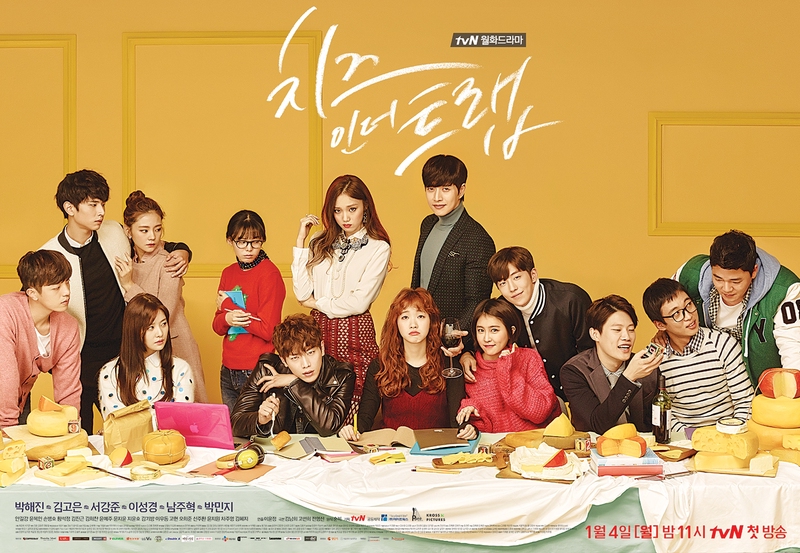 This drama hit us after new year, I remember loving the first two episodes. It's not that often you see a college drama actually, since most are all about high school kiddos. This one's entertaining, amusing, funny, cute, hot, and romantic. But also frustrating at some point. I loved the vibe this drama gives away. Totally the best college drama of the year.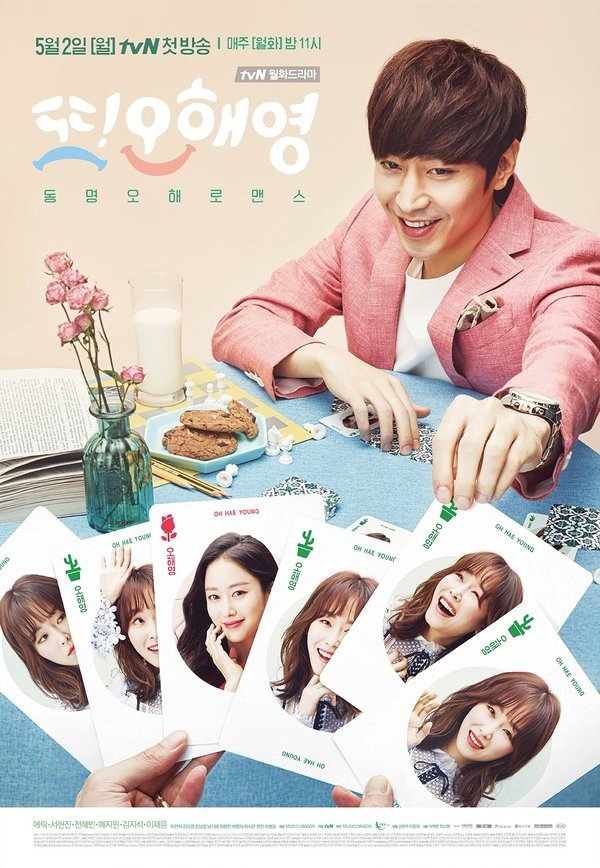 Then we have Another Miss Oh, now this one's a really steamy, rom-com drama with a supernatural twist. Definitely worth watching if you feel like watching something entertaining. Sure it has some clichés (what k-drama doesn't), but they added their own twist to it.
❤The Master of Revenge
❤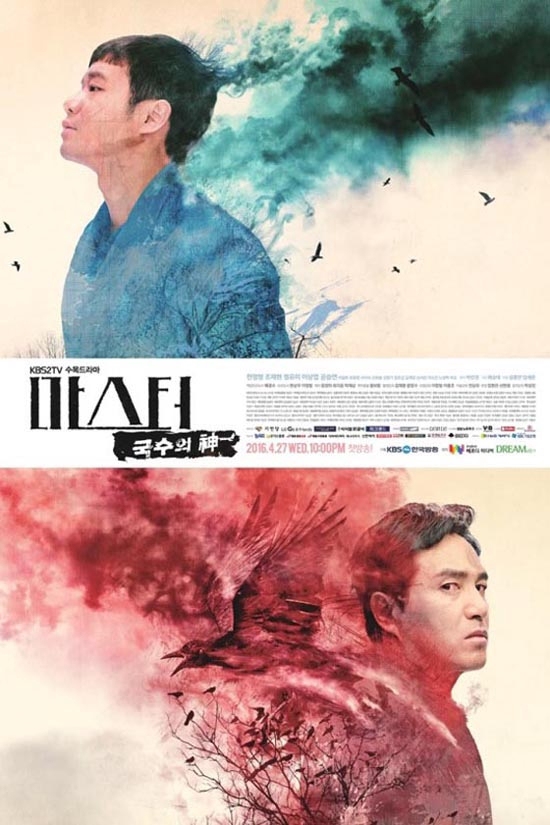 I have mentioned this drama in a
previous post
, it's one of the best drama's I've seen in 2016. I actually hate (romantic) melodramas, but this one's also mystery and tradegy which made me sob my ass off. It's a very dark and twisted (I think the poster gives that vibe too) drama and definitely worth watching. I loved it, and it's sad that it's not so popular. Watch it yaaall.
❤W- Two Worlds
❤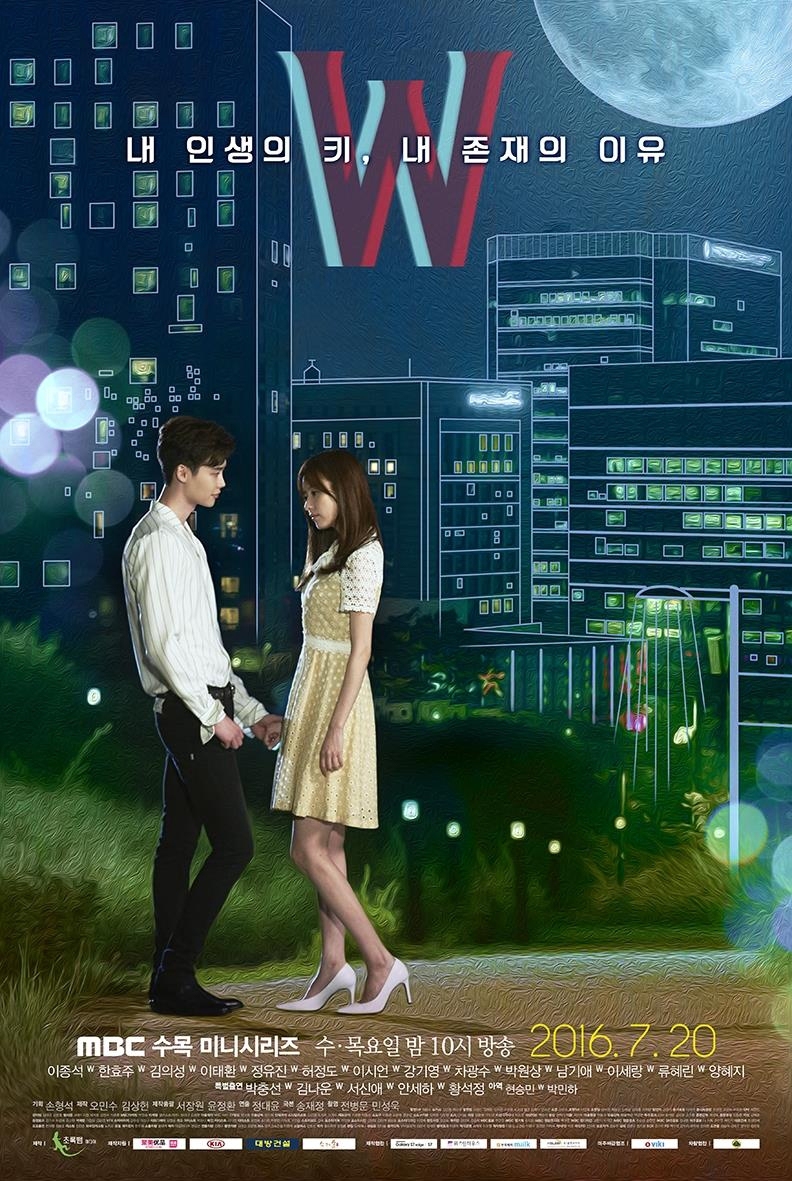 One of my favorite drama, again, of this year. This one's probably one of the best I've seen, a fantasy thriller mystery? Yes, it's as good as it sounds. Now some people loved the beginning, but hated the end and gave it a low score. I honestly don't know what the problem is, I loved it and I feel like it's one of the best out there. The writer may have done some misses in the plot, illogical stuff here and there (tbh I could also feel that) but I wont make that this drama's turning point. I didn't put so much thought into it, idc I loved it and just enjoyed this creative, intelligent drama.
❤
Suki na Hito ga Iru Koto
❤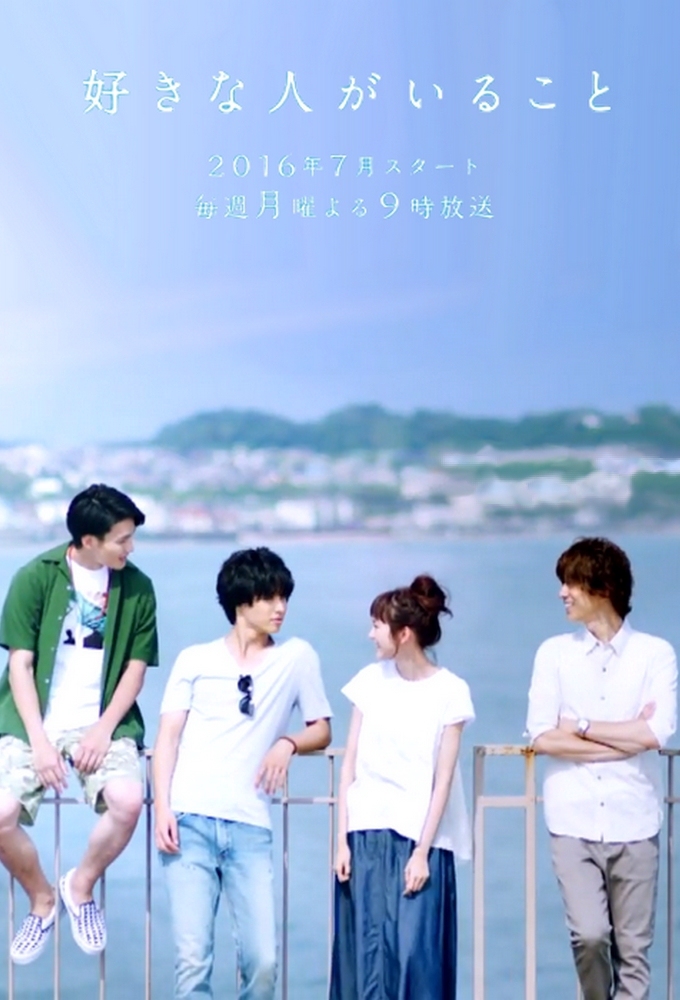 This must be the cutest drama of the year. A girl living with three good-looking brothers? IN ONE HOUSE? Damn it why aint I you?? Of course one of them gotta be the bad, arrogant, japanese version of Gordon Ramsay boy. But this one was waaaay too rude (I think he surpassed the level of rudeness I've seen in a drama) like til the end he was rude! ..but hot too 😆. It's a cute and fluffy drama, everyone's favorite of this year.
❤Shopping King Louis
❤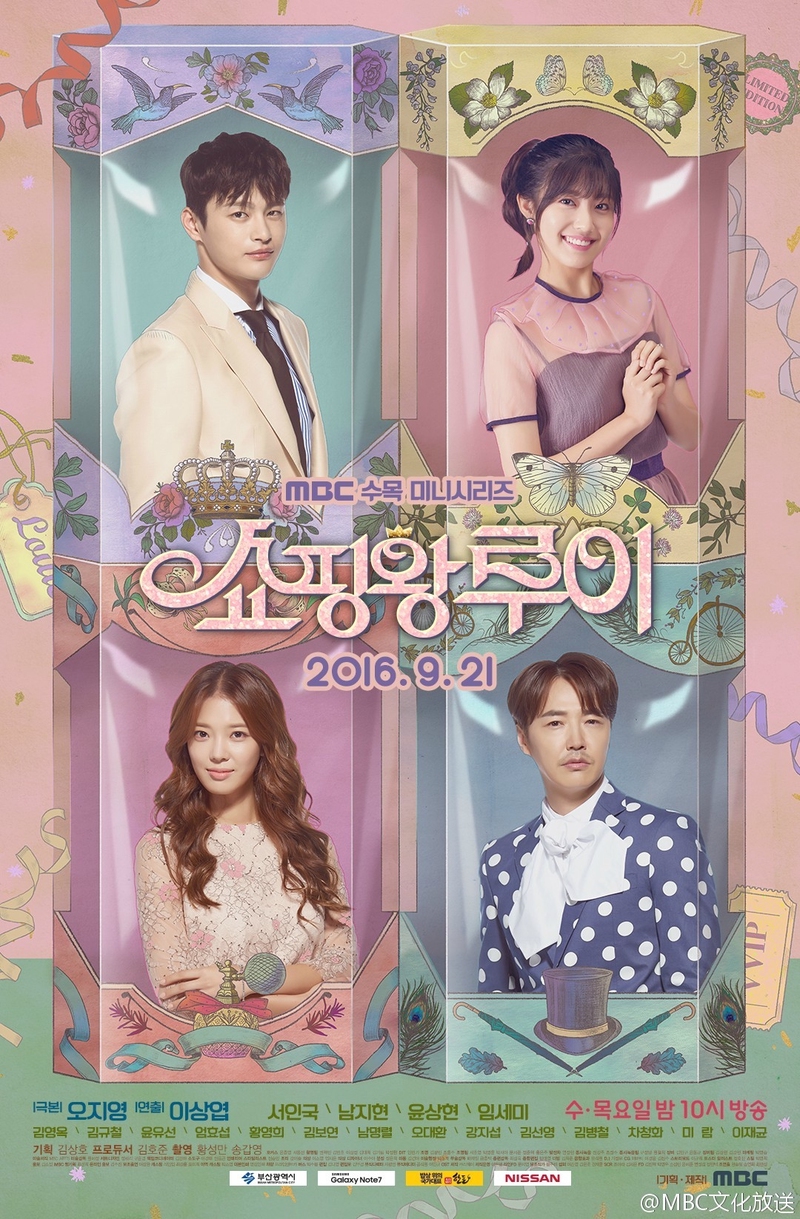 Okay, this one must be the funniest romantic comedy ever. Seo In Guk did an
amazing
job here I'm still stunned. If I would describe one word for SKL, it would be: cuteness. Literally. It's a drama full of clichés and probably has every card, rich chaebol, amnesia, villain (that is not even evil), living together, rich moms, companies, yeah, basically everything. But surprisingly it's not dramatic, perfect!
❤Nigeru wa Haji da ga Yaku ni Tatsu
❤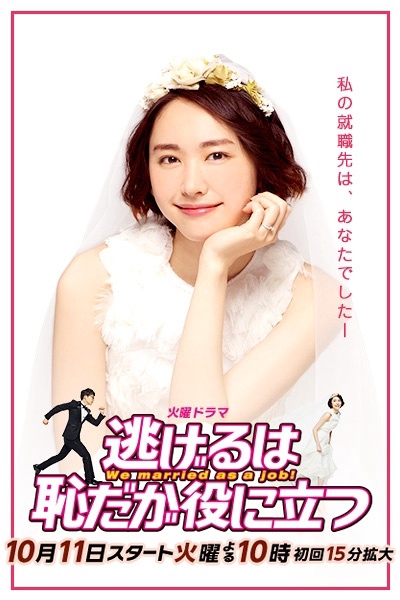 How can such a simple drama be so good? We married as a job is the title, basically a de facto. Now a contract marriage is very rare in the dramaland, it may sound taboo because it's a marriage but also you're not really married (as in the norm). But this is the most cutest and innocent drama ever and they actually make the most cutest couple on earth. Very funny, very realistic and relatable.
❤Weightlifting Fairy Kim Bok Joo
❤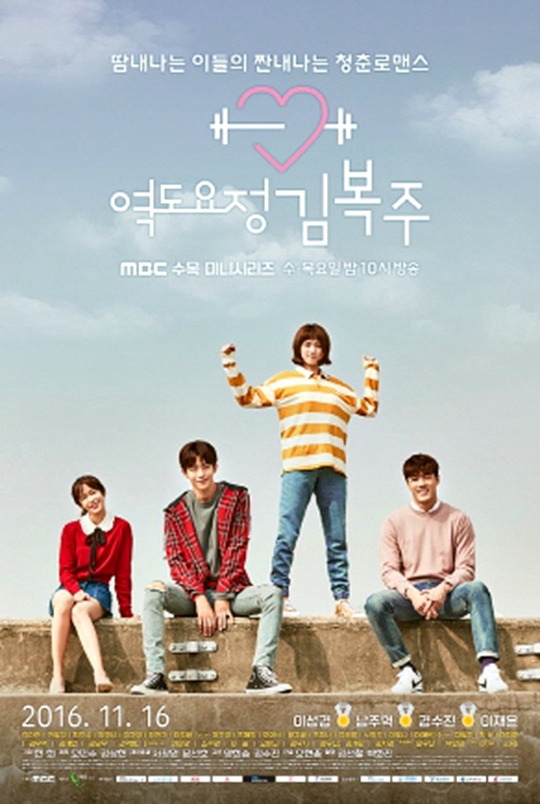 This one just gotta be in this list of best dramas. Hmm, where do I begin. Ah! This one's also the definition of cuteness. One of the few dramas where you don't want it to end, and you can really watch every second of it without fastforwarding. It's so simple and adorable. Another college drama (yay!) but here it's about sports (you might feel a bit guilty lol). A must watch of this year.
❤Romantic Doctor, Teacher Kim
❤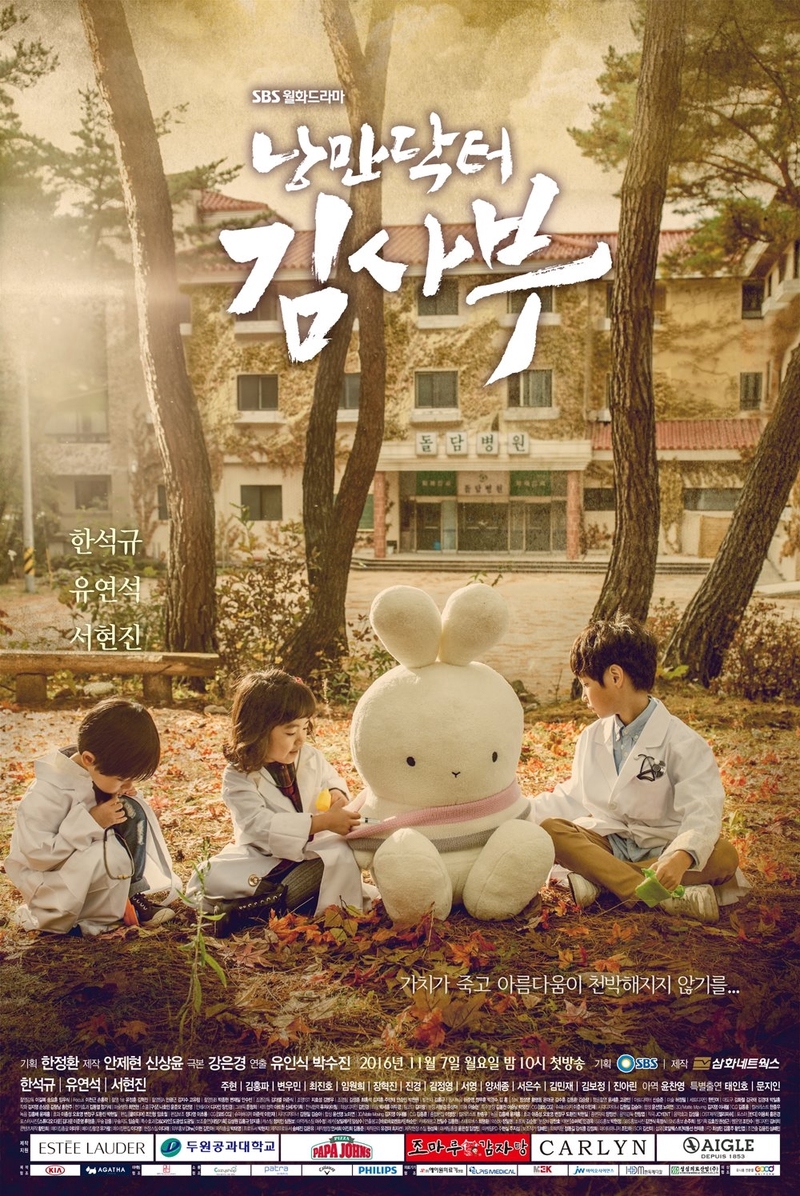 I think this is the best medical drama I've ever seen. So many good actors and actresses in this one, also a pretty hot drama, very funny and very good. The characters, the plot, the feelimgs are all really well made, you can feel that everyone in that small hospital became one cute little family. Definitely worth watching.
❤Goblin
❤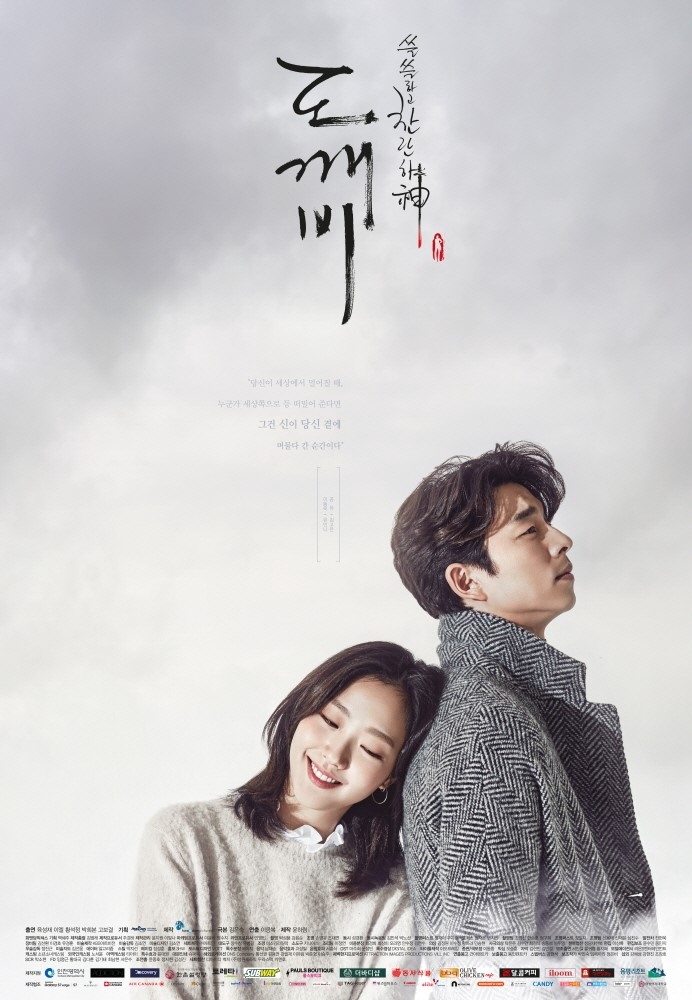 Let's not forget the highlight of this year. The most overrated drama ever! Joking, Goblin tho is actually a very, very, note
unique
, drama, ever. The story is simple, but they added some deep shit into it and made it feel more dramatic than it is. This one's hard to explain, it has a certain feeling to it that I just can't put my finger on it (thats why I said "note
unique
" cus it is). When you watch it you feel like it's a serious drama like hardcore, it is at some point, but it's also the most chill drama ever. I would say this one's more like a
reeeeeeeally
long movie, or a scenery, you just sit there leaning back, watching the scenery and just fly away. The cinematography was indeed amazing, the effects and sounds makes it all feel real. Kind of when you're sleeping and you dream about a place, then you wake up and feel like what happened felt so real. Give it a go. It's a special one.
❤Legend of the Blue Sea
❤
Let's wrap this all up with one more drama. This one also got a lot of negativity, it's a fantasy connected to real-life AND a parallel world? Hm, maybe that's the reason, and maybe that's also the reason why I felt like it wasn't a masterpiece. The story though is great, common but also unique, creative and it has a sense of humour. We got two aspiring actors, they did a good job, Jun Ji Hyun was amazing and we're all happy to see both her and Lee Min Ho having a comeback into the dramaland.
That was that, I know I'm very
early
but I just felt like writing this. Which one wins tho? That's a tricky question. I don't know 😂 I haven't watched some that also were popular for 2016 (like DOTS) sorry about that, so this list is just a little bit biased, and limited since it's only those I've seen. However, if you haven't seen these, try them out! I'm sure you'll like them. Bai~ /Yume
Which 2016 Drama was your favorite?